Description
IMR 4198 Smokeless Gun Powder
IMR powder production dates back over 200 years, when E.I DuPont created the enterprise. The IMR line of powder is trusted by reloaders all over the world and is suitable for a wide range of reloading applications.
IMR 4198 is a fast-burning rifle powder that performs well in cartridges such as the 222 Remington, 221 Fireball, 45-70, and 450 Marlin. Varmint hunters who use small-bore cartridges adore it. Proven metering and required features were added to make it exceedingly temperature insensitive. IMR 4198 performs well in cartridges like as the 222 Remington, 444 Marlin, and 7.62 X 39.
Important Information:
Do not exceed the loads displayed in the reloaders guide.
Never mix any two powders regardless of type, brand, or source.
Never substitute any smokeless powder for Black Powder or any Black Powder substitute.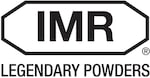 Specifications
Product Information
| | |
| --- | --- |
| Weight | 8 lb |
| Quantity | 8 Pound |
Delivery Information
| | |
| --- | --- |
| Shipping Weight | 8.680 Pounds |
| DOT-Regulated | Yes |
| HazMat Product | Yes |