Description
N130 Powder
N130 Powder is utilized by some of the top shooters and producers in the competitive shooting field, and it has earned a good reputation as one of the best smokeless powders on the market. In all weathers and settings, these powders assure clean burning and consistent shooting qualities.
Vihtavuori Smokeless Powders are renowned for their consistent and superior quality, which is based on complete control of the whole manufacturing chain, from nitrocellulose manufacture through end-product bottling. For more than 85 years, these tight quality acceptance limitations have assisted reloaders and cartridge makers in achieving identical loads regardless of manufacturing lot. It's easy to see why Vihtavuori Smokeless Powders have gained a solid following among world-class shooters.
The rifle powder Vihtavuori N130, formerly known as N303, is a versatile powder for a wide range of rifle calibers, particularly for small game hunting and target shooting. Many factory loaded caliber.22 and 6 mm PPC cartridges employ the N130. It's also a great handloading match for lighter bullets in.223 Remington and straight-wall rifle casings like the.45-70 Government and.458 Winchester Magnum.
The N130 is a single-base, tubular rifle powder with grain size of 1 mm length and 0.06 mm diameter. The burning rate is rather quick on the spectrum of rifle powders. Fun fact: N130 has the same grain size as N133 and N135, however the burning behavior of these powders differs due to changes in surface coatings.
Other Important Information:
Do not exceed the loads displayed in the reloaders guide.
Never mix any two powders regardless of type, brand, or source.
Never substitute any smokeless powder for Black Powder or any Black Powder substitute.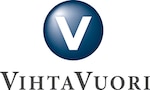 Specifications
Product Information
Delivery Information
| | |
| --- | --- |
| Shipping Weight | 1.145 Pounds |
| DOT-Regulated | Yes |
| HazMat Product | Yes |