Description
Shooters Powder
Shooters Powder propellant offers a burn rate suited for straight-walled rifle cartridges, as well as decreased recoil/low energy loads in almost all rifle applications. Buffalo Rifle will benefit chambers where the bullet diameter is about the same as the internal case diameter, such as.38-55 Winchester,.45-70 Gov't, and various Schuetzen calibers.
This propellant may substantially increase the usefulness of a hunting rifle, whether the loader want to fire cast lead or ordinary jacketed bullets. A.30-06 may now be used to plink with the youngsters! Or a.243 caliber for rabbit hunting! Safe, decreased weights may be loaded inexpensively and enjoyed by the whole family.
This propellant's surface contains no deterrents or rate modifiers. As a result, in normal rifle loads, it ignites remarkably reliably with modest loading densities. When utilized with cast lead bullets and large throated chambers, this similar ignition feature improves accuracy.
Despite being an extruded propellant, Buffalo Rifle has excellent flow characteristics via a volumetric powder drop. The grain is short and thin. While some reloaders insist on weighing each powder charge, when loading this propellant, that additional effort is often unnecessary.
Warning About Smokeless Powder:
Do not exceed the loads displayed in the reloaders guide
Never mix any two powders regardless of type, brand, or source
Never substitute any smokeless powder for Black Powder or any Black Powder substitute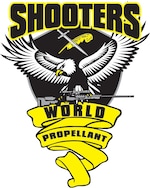 Specifications
Product Information
Delivery Information
| | |
| --- | --- |
| Shipping Weight | 8.300 Pounds |
| DOT-Regulated | Yes |
| HazMat Product | Yes |