Description
Vihtavuori Powder
Vihtavuori Powder team has created a precisely suited powder. Vihtavuori is glad to announce the N565, the newest addition to the N500 series of High Energy powders, in response to customer feedback and demands.
The N565 was developed to bridge the gap between the Vihtavuori N560 and N570 high energy rifle powders. It was designed primarily for the.338 Lapua Magnum with 250 grain bullets. This powder, in addition to having a precisely tuned burn rate, is exceptionally temperature stable, yielding consistent results across a broad variety of settings.
To maintain a cleaner barrel while firing, Vihtavuori additionally included increased hygroscopic stability and a decoppering chemical. N565 is also REACH compliant, since it contains no DNT or phthalates.
Physically, N565 grains are the same size as N560 powder. It runs freely through powder measures and guarantees high loadability and homogeneity, as do other Vihtavuori powders.
The burn rate of the powder is somewhat higher than that of N570, approximately dividing the difference. Vihtavuori Powder Availability N565 is an extruded powder with a single perforation and a bulk density of 960 g/l with an energy content of 4000 J/g.
While the N565 was designed mainly for military sniping, it also has a broad variety of sports applications, notably in long range shooting. The N565 is an excellent option for calibers like as the 7mm Rem. Magnum,.30-06,.300 Win Mag,.300 Norma Mag, and.338 Norma Mag.
Other Important Information:
Do not exceed the loads displayed in the reloaders guide.
Never mix any two powders regardless of type, brand, or source.
Never substitute any smokeless powder for Black Powder or any Black Powder substitute.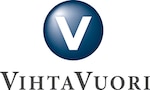 Specifications
Product Information
Delivery Information
| | |
| --- | --- |
| Shipping Weight | 8.100 Pounds |
| DOT-Regulated | Yes |
| HazMat Product | Yes |