Description
Winchester Rifle Primers
The Lake City 5.56mm ammo uses the same Winchester Rifle Primers. These primers are manufactured to rigorous criteria to ensure uniformity from shot to shot.
All primers are thoroughly tested for consistency and sensitivity at temperatures and circumstances considerably beyond the standard operating range.
Winchester assures precisely regulated weights of primer combinations, size and quality consistency, accurate measurements and tolerances for anvil heights, and stability in temperature and humidity extremes.
Quantity Information:
Box of 1000: 10 Sleeves of 100
Box of 5000: 5 boxes of 1000
Features
Non-corrosive and non-mercuric
These primers contain no ingredients that cause barrel rusting
Legendary Reliability, Consistency, and Precision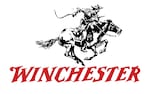 Made In United States of America